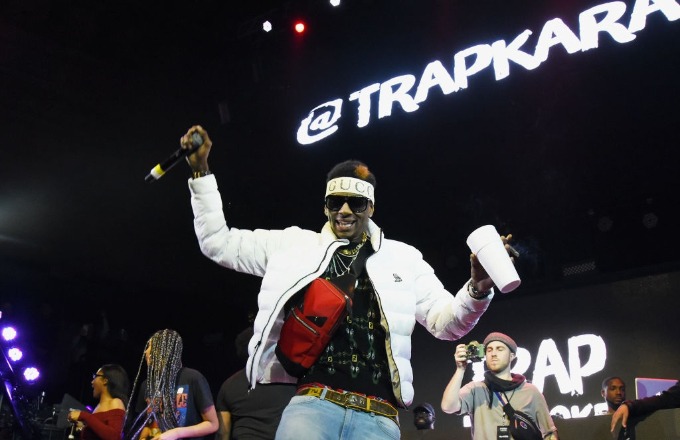 Soulja Boy, once a very public fan of the Gucci label, is following his calls for a boycott with a tattoo reversal.
While being bothered by a TMZer in Los Angeles over the weekend, Soulja—with a smoking Ray J silently walking beside him—said he's scratching his Gucci head tattoo in light of the brand's ongoing blackface sweater controversy.
"Gucci's done," Soulja said before being asked if he planned to ditch his collection of Gucci pieces. "Nah, we ain't gon' return it…I'll just give it to charity."
As for the tattoo in the middle of his forehead, Soulja said he's already initiated removal procedures. "I spent hundreds of thousands of dollars, if not millions, over the last ten years on the brand," he said. "So it's like, I feel disrespected for them to even portray my culture like that."
According to Soulja, he has two more trips to a specialist before the tattoo is fully amended.
Soulja previously joined T.I. and others in calling for a boycott of the brand for evoking racist imagery in a black sweater design. "I'm shocked and I'm appalled and I feel disrespected," he said earlier this month.
5c4204391483a463385df6dc
Iconic Harlem designer Dapper Dan has since announced an imminent meeting with the brand's CEO to hold the team accountable for the called-out piece in question. "I am a Black man before I am a brand," he said in a tweeted statement. "Another fashion house has gotten it outrageously wrong. There is no excuse nor apology that can erase this kind of insult."